Growth. Leverage. Results.
As part of a buying group of over 1200 retailers, Floors Now owners enjoy multiple benefits. We take advantage of volume buying, which results in us having some of the most competitive pricing in the retail flooring industry. We have access to the major flooring suppliers in North America, and our franchisees benefit from the strength of our well-established relationships with them. In addition, we offer our franchisees technical, accounting and marketing support, as well as a national advertising strategy.
Exceptional Franchise Support
The Floors Now business model is highly dependent on franchisee profitability. Our core strength is ensuring that the success of our franchisees is our number one priority. From assistance with lease negotiations, signage design and annual advertising budgeting, to monthly financial statements and payroll accounting, Floors Now franchisees can be confident in receiving the support they need to succeed. Our network services franchisees across the country with multiple corporate offices in Canada.
annual convention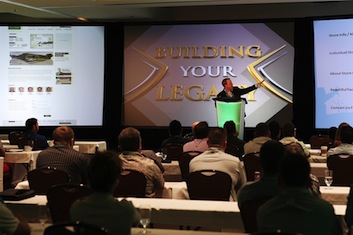 Each year we host one of the largest flooring conventions in North America, exclusively for our members. This convention is a great chance to meet the other owners who make up our "family," because that is how it feels when we all get together, and you will be a welcome part of it. We bring in quality speakers and entertainment, and franchisees benefit from the most aggresive pricing of the year.
don't know where to start?
Just come on down to one of our stores! Our friendly flooring design consultants will help you to figure out exactly what you need.
find a location
we love happy clients!
"The service is great from the Floors Now team! I can't wait till our floors are installed! #greatcustomerservice"
Mike Miller, via Twitter